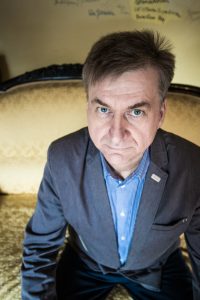 Krzysztof Dubiel – Manager, producer, promoter, theatre director. Honorary member of The Royal British Legion in Scotland. Graduate School of Culture Managers of the Centre for Contemporary Art Market Research and the Adam Mickiewicz University in Poznan (Pl). Trained in "Arts International" Institute of International Education in New York (USA), Intern of Actors Theatre of Lousiville, Kentucky (USA); Deputy Director (1989- 1992), General Director (1992-1995) of The Cyprian Norwid Theatre in Jelenia Góra (Pl); 1989-1995 Organizing Director of the International Street Theatre Festivals in Jelenia Gora (Pl); 1990-2008 Director of International Street Theatre Festivals in Jedlina Zdroj (Pl); 1995-2005 co-worker and actor of KTO Theatre in Krakow (Poland); 1999 – 2003 The Bagatela Theatre in Krakow (Pl) Marketing Manager ; (2005 – 2011) – the Julius Slowacki Theatre in Krakow Marketing Manager (Pl); 2010 -2013 Coordinator of The European project "21 century theatre. East meets West – West meest East"; 2014 -2016 proxy of the Director of the Juliusz Słowacki Theatre in Cracow; since 2003 Manager the Lviv Theatre Voskresinnia, and  producer the  Kiev Street Theatre "Highlihts"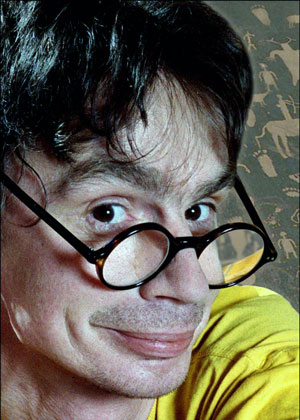 Alexander Svetlakov – actor, director, teacher. Graduated from the B.V. Shchukin Higher Theatre School.  (Moscow). He worked as an actor in the Kiev Young Theater from 1987 to 1990.
He worked as a director in the Kursk Theatre of the Young Spectator (Russia) 1990 -1992. annd the Kiev Young Theatre 1993 -1994.
In 1996 he use to work  as  an actor of the Kiev experimental theater KET. Since 2007, a teacher in acting and a director in the Kiev Academy of Variety and Circus Art. Since 2012, the actor and director of the Kiev street theater Highlights.
During the time of his creative career he played many roles in the theater and cinema. He staged performances in theaters of Ukraine, Belarus, Russia.

---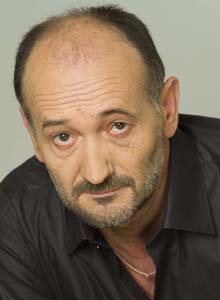 Antoliy Petrov – director, actor, university teacher. After completion of the Theatre Institute in 1977, two years he worked at the Gorky Theatre of Young Audience in Lviv. In 1993, together with a group of like-minded people left the theater and began the creative activity in an established in Kyiv-Mohyla Academy an experimental theater, whose leader was a great director Valery Bilczenko. In the Kiev Experimental Theatre was not only the actor, but he directed the shows. Later, along with Yaroslav Chornenka assumed the leadership of the theatre. After the reorganization, "The Kiev Experimental Theatre", created the first in Ukraine, street theatre. Lately was taking office of  the professor of acting at the Karpenko – Kary Kiev State Academy of Film and Theatre and acts in the drama Molody Theatre in Kiev.

---
For booking information : contact manager
The Office in Krakow, Poland
mobile: +48 601 097 695,  info@kievtheatre.eu
tel  +4812 262 24 23; fax +4812 262 00 15,
Post Address: VISART , Falecka str. 35 loc. 2, Kraków 30-441, Poland
Kiev Street Theatre HIGHLIGHTS 08298 Kiev , Kiev Region, smt. Kotsiubinskie, Dokivska str 9, lok. 21./ Ukraina
e-mail: info@kievtheatre.eu
CONTACT FORM
---